Aqua Products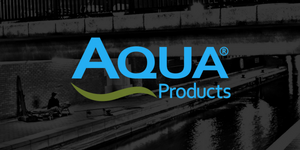 Aqua Products
Aqua Products designs all its bivvies in house, working with a dedicated team of carp anglers as well as its own production team to create innovative new designs that continue to revolutionise the bivvy as we know it. Aqua always puts the needs of carp anglers first, and this ensures that the bivvies they produce are functional and practical. The design team are on hand to ensure that these practical products are stylish too, and the production process guarantees the longevity of these bivvies.
Based in the North West, all of Aqua's design and development occurs in the UK. This translates into products that have been designed with the modern British carp angler in mind. Although Manifold now lives at the other end of the country and focuses his time on rearing fish in his fish farm, he still has daily input in the design and development of the Aqua Products.
Aqua Products' bivvies come in a huge variety of shapes, styles, and designs. From compact one man bivvies and brollies, suitable for quick overnighters or a rainy day, to luxurious two man bivvies and 60 inch brollies made for longer trips in more intense weather – Aqua really does have a shelter to suit you, whatever your needs. Of course, all Aqua Products bivvies and brollies come in Aqua's own state of the art Aquatexx fabric.
Aqua Products