Ridgemonkey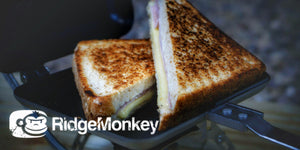 RidgeMonkey Products
RidgeMonkey products are the hottest in the carp scene. From the Awesome Sandwich Toatser to Bivvy Lighting RidgeMonkey have it covered.
RidgeMonkey is a think tank of like-minded individuals, striving to bring to market a range of thoughtful products that make a difference. In this short time the company has grown from a single idea to a multichannel retailer, selling a range of top quality items at competitive prices.

Regardless of whether it's developing an existing idea or innovating a completely new one, all of Ridgemonkey products go through a rigorous testing stage and nothing is ever released until it's 100% right. As fellow anglers, Ridgemonkey have a philosophy that encompasses the ethos - if we wouldn't use it ourselves, it doesn't leave the warehouse. To that end, the team are always keen to listen to feedback and take it very seriously, always wanting to improve our products and service to you, the customer.
Ridgemonkey